Just finished my tasks for today. Waiting for the other party to do their part in order to rectify all the issues. Hmm hmm..feeling itchy and feeling so boring. I decided to write down about movies that I've watched with Cembam.

When we were still trying to figure out whether we were meant to be together, whether we fit with each other, we hang out couple of times which mostly at the malls in KL. Mid Valley, KLCC and ETC. But mostly in KLCC because Cembam was staying at Wangsa Maju and KLCC is the best place along the stations.

The first movie we watched was My Girl and I and it was our first date. No specific reason. We didn't even intend to lighten up the romantic mood or what so ever (I dunno if Cembam has that intention..=p). But because we both like to watch Korean film and we both love the heroine. So we decided to watch it. A nice movie though.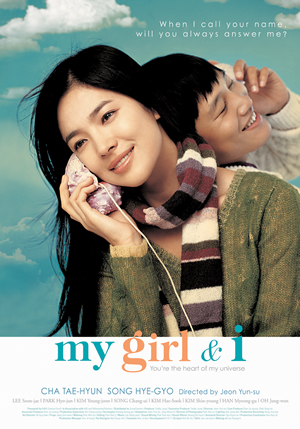 Then we watched Tiger and the snow for our 2nd movie but I forgot whether it was during our 2nd date or what. But it's on 18th April 2006. It was chosen by Cembam. It's a spanish I think..but definitely not an english movie. A romantic movie but it turned out to be still nice to be watched.
Before we declared ourselves as a couple, we dated for few times and we always ended up watching movie because Cembam was so silent that time. I shared a lot about me but she just listened. I had to ask her to share some specific stories in order for her to talk about it..hehehe..So Cembam