Kami sedang berbaring-baring atas katil lepas bangun pagi dan semayang subuh jemaah bersama. Tiba-tiba bercakap pasal bontot.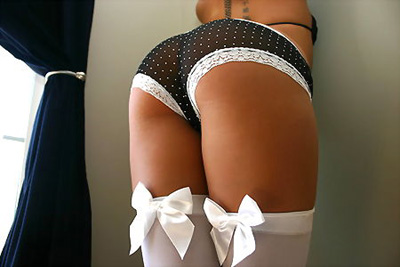 Cembam :
eh, wah...pejal tu bontottttt
Aku : of courseeeee. lagi seksi dari bontot kau
Cembam :
compare-compare
. sambil wife ku pun ikut meniarap
Cembam :
alaaaa...bontot orang tak naik pun. bontot dia naik tuuu
Aku : Hehehe..dah cakap kan bontot aku lagi seksi dari bontot kau..ahahahaha
Leisure talk among married couple. Hehehe. We was staying overnight at the chalet around Ateh's office after my wife's car was hit at the back by an unknown car which just sped away leaving them by the road. My wife and her sister couldn't even get the number nor what type of car that hit them.
Pity.
Read more here
.